What Are Some Sustainable Luxury Cars?
Have you been searching for the best electric luxury cars for sale nearby and you want to ensure that whichever vehicle you choose helps reduce carbon emissions? You'll be impressed by the lineup of Volvo SUVs and sedans, which offer sustainable car interiors and so much more. If zero-emissions performance is up your alley, consider our lineup of luxury EVs, which Volvo has engineered to be safe and enjoyable to drive in addition to eco-friendly. Visit our Volvo dealership near Boston to test-drive some of the best electric cars on the market. We'll show you everything from Volvo EV reviews to an in-depth description of some of the best plug-in electric cars for sale in New England. Are you ready to reserve a Volvo EX90 or buy a C40 nearby? Come to Herb Chambers Volvo of Norwood!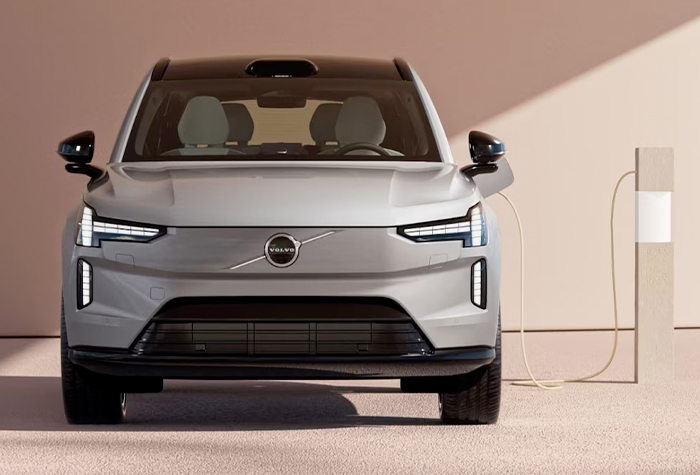 What Are the Top Luxury Electric Cars?
While there are many luxury electric cars to choose from, Volvo makes some of the most cutting-edge, sophisticated EVs for sale. All-electric vehicles have been become quite popular with an increase in EV charging infrastructure, affordability when it comes to eliminating fuel costs, and of course, the positive impact that EVs have on our planet by reducing emissions. Plus, if you're curious about electric car price options, you can learn more about EV tax credits.
What Is the Most Sustainable Car Brand?
Volvo boasts an array of sustainable luxury cars with a great fan base. Not only has Volvo been an industry leader and innovator when it comes to designing EVs with great range, but they've also stayed true to putting safety first. On top of all this, Volvo has made an effort to use sustainable materials for automotive cabin design, and offers alternatives to leather.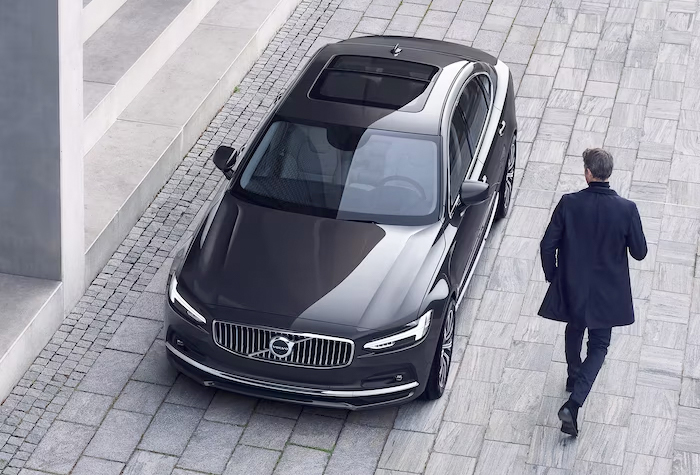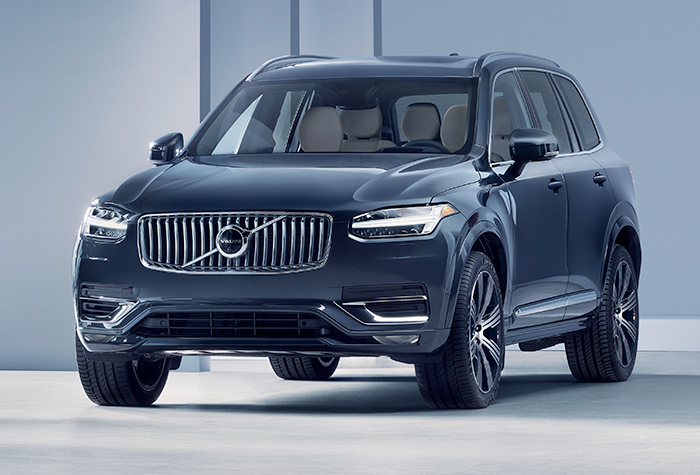 What Is the Most Eco-Friendly Car Brand?
Volvo is an eco-friendly car brand that engineers hybrids, plug-in hybrids and EVs with the aim of reducing carbon emissions and being eco-friendly. So, if you're looking for top luxury electric cars that are eco-friendly, visit our local Volvo dealer to compare EV SUVs. We'll help you buy a new Volvo XC40 or XC90 Recharge that you love!
Contact Herb Chambers Volvo Cars Norwood to buy a luxury EV in New England. We'll show you what sets Volvo apart from the pack of other luxury electric car brands, and why Volvo is committed to putting eco-friendly cars out on the road. You'll love features like the leather-free interior of the new Volvo C40, along with other sustainable yet luxurious amenities!